Board of Directors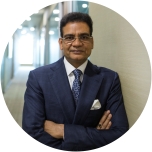 Mr. Balkrishan Goenka
Chairman
Mr. Balkrishan Goenka, a commerce graduate, is one of the promoters of Welspun Group from its inception. Mr. Goenka has steered the business of Welspun Group to its present heights. He began his career when he launched Welspun at the young age of 18 in 1985, and became a full time Director of the Group in 1991. Mr. Goenka has played a pivotal role in the success of the Welspun Group, a story he has scripted with his vision, dynamism and dedication. Under his able guidance, Welspun was awarded the Emerging Company of the Year at Economic Times Awards in 2008.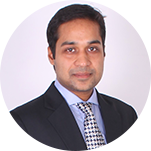 MR. ANUJ BURAKIA
Whole Time Director
Mr. Anuj Burakia, aged 36 years is a qualified Chartered Accountant having experience of about 14 years in steel industry. During this time, he remained involved with various functions across multiple businesses including Pipes and Plate & Coil business. He headed Welspun Steel Limited (WSL) since 2008 and was Executive Director of WSL.
Mr. Atul Desai
Independent Director
Mr. Atul Desai is B.Sc. LLB and a Solicitor. Mr. Desai is a partner of M/s. Kanga & Co., leading Law firm. Mr. Desai specializes in Civil - Litigations, Arbitration and Company Law matters.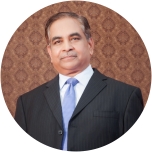 Mr. Prakash Tatia
Director
Mr. Prakash Tatia, a mechanical engineer with diploma in business management, is having 40 years of rich experience in steel and related sectors. He remained associated with Vikram Ispat (Alibaugh) for 21 years. His core expertise includes Marketing, Planning & Procurement for steel industries with strong knowledge of International Trade for Bulk commodities. He has worked with brands like M. N. Dastur & Co. (a leading steel consultancy firm), Mahindra & Mahindra's, Zenith Ltd, Aditya Birla, etc. He has travelled extensively and has presented papers in various national & international steel conferences. He has been Chairman of Sponge Iron Manufacturing Association of India and is presently a member of Steel committee of CII & FICCI.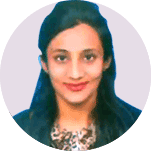 MS. AMITA KARIA
Independent Director
Ms. Amita Karia is an Associate Member of the Institute of Company Secretaries of India (ICSI) and a law graduate from the Mumbai University. She currently works as a Head Company Secretary in Legal & Secretarial Department of Bhadresh Group. A competent, experienced and result oriented professional with around 5 years of wide experience in Corporate Legal Compliance, Corporate Governance, Secretarial functions and due diligences.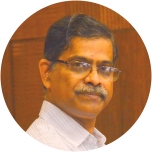 Mr. M. Narayana Rao
Independent Director
Mr. M. Narayana Rao graduated in Mechanical Engineering from JNTU College of Engineering during the year 1977 and joined in 21st batch of BARC (Bhabha Atomic Research Centre Training School). After successful completion of post graduate training in Nuclear Science & Engineering, he joined Nuclear Fuel Complex, Hyderabad.

Mr. Rao has made contributions in the manufacturing science & engineering of strategic material components like sheets, rods and precision tubes in zirconium alloys, titanium alloys, copper alloys, silver alloys and stainless steels for all core structurals for the nuclear power reactors in India.

Mr. Rao has taken up assignment of Chairman & Managing Director of Mishra Dhatu Nigam Limited (MIDHANI), Hyderabad from 2006 to 2015, one of the advanced metallurgical plants of India under Ministry of Defence. He had indigenously developed large numbers of import substitute special alloys, commercialized the production at affordable price and met the strategic requirements of various industry sectors. He was awarded "Young Scientist" Award for the year 1989 by the Andhra Pradesh State Academy of Sciences, "Engineer of The Year" Award for the year 1991 by the Institution of Engineers and Government of Andhra Pradesh, "Metallurgist of The Year" Award for the year 2006 by the Indian Institute of Metals and "J R D Tata Award - 2015 for "Excellence In Corporate Leadership In Metallurgical Industries".